pen to paper (def): "to start to write something" 
As a Resume and Cover Letter Writer with Pen2PaperResumes.com, I help people with their job search and career goals.  With my background in Recruitment, I've got an eye for organized, well-structured resumes.  I write high-quality resumes and cover letters, and assist with all aspects of their job search: interview preparation skills, job search recommendations and professional LinkedIn bios.  I received my Certified Resume Strategist designation in December 2016.
I started my career as an HR Coordinator with Husky Injection Molding Systems, a leading supplier of injection molding equipment and services to the plastics industry. During my time at Husky, I supported the Robotics and Components business units, and worked on the recruitment for various technical and non-technical roles. Now as a Recruitment Consultant with HR a la carte, I recruit on behalf of their diverse clients, again for a variety of technical and non-technical positions. I not only source qualified candidates based on skills, knowledge and experience, but also based on organization fit within each client's unique work culture.
Your resume tells your story and it's your 'first impression', so you want to make sure it's of high quality and makes you stand out! The diversity of resumes I've written include:
Account Manager | Accounting Administrator | Administrative Assistant | AP/AR Clerk | Business Consultant | Business Development Manager | Client-Focused Entrepreneur | Early Childhood Educator | Environmental Consultant | Executive Director | Financial Planner | Firefighter | General Labourer | General Manager | GIS Assistant | Handywoman | Landscape Architect | Law Clerk | Lawyer | Line Cook | Living Assistance Professional | Logistics Manager | Marketing Consultant | Office Assistant | Office Manager | Operations Manager | Plumber | Registered Nurse | Research Analyst | Retail Professional | Sales Manager | Sales Professional | Server | … and more!
I love creating resumes that people are thrilled with and, most importantly, proud of.  Something as seemingly simple as a fresh resume is actually more than that: it represents hope and anticipation for a new avenue in your life.  It's great to be a part of that.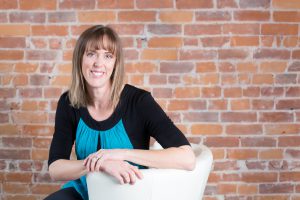 Let's put Pen 2 Paper!  Email me on how I can help you with your resume, cover letter and job search!
Tam Campbell Trant
c: 289.890.0185
You can also find me on LinkedIn: https://ca.linkedin.com/in/tamcampbelltrant